Carbonio Admin Panel
Carbonio Admin Panel is the component that allows access to the administration functionalities of Carbonio and is installed by default from Carbonio CE 22.11.0 onwards. It is not available for previous versions, but can be installed after upgrading to that version, see Carbonio CE Upgrade.
Like for every other component, it can be reached using a supported browser and point it to https://mail.example.com:6071/login, replacing mail.example.com with your domain.
To access the Carbonio Admin Panel, the default user is zextras@mail.example.com, whose password should be changed after the first installation using the command shown in Create System User.
Carbonio Admin Panel allows to manage the Carbonio CE domains, mailstores, accounts, COS, and privacy settings. The overall organisation of the panel is similar to the others components: a the Top Bar allows quick creation of a new domain or COS by clicking the CREATE button, while navigation items are on the left-hand column.
The landing page is shown in Fig. 2 and Fig. 3.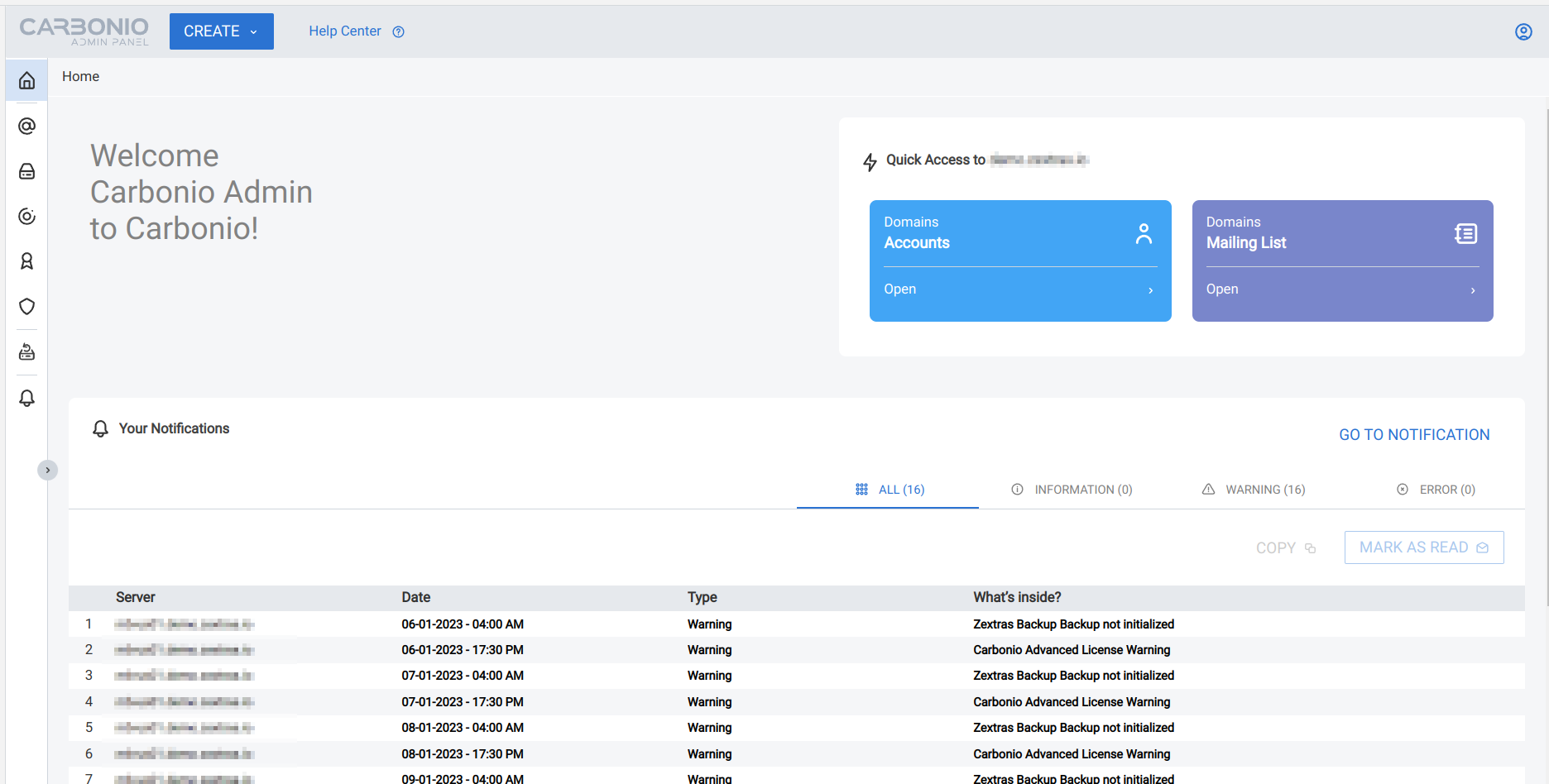 In the upper part, clicking on either of the boxes will open the Carbonio Admin Panel page for the Accounts and mailing list, respectively.
The list of Notifications follows: click the GO TO NOTIFICATION button to open the dedicated page.

In the lower part are shown the versions of Carbonio and of Carbonio Core for all the servers defined within the Carbonio infrastructure. The button GO TO MAILSTORES SERVERS LIST allows to open the Storage ‣ Global Servers ‣ Server List page (see Storage).